Director's Corner
Dear Friends,
There are no words to express my thanks to all of you for your support over the years. Cabarrus Partnership for Children serves hundreds of families each year, but we could not do it without your help.
Those that we help include the young teen mother that graduated from college and now is the self-supporting head of household. It includes the family in recovery that functions with love and respect, the mother that reads to her child every day, the child care provider that received a five-star rating for their new facility, the child that has no pain in their mouth because of emergency dental surgery, and the single young mom that received child care subsidy, so she can work and support her family.
Every day we do all this, and lots more, but without your continued support this would not be possible.
As we celebrate our 20th anniversary this year, we invite you to join our efforts to prepare every child in Cabarrus County for success in kindergarten and life beyond. You can help us raise funds to expand our family programs by contributing $20 to our 20th anniversary campaign or we welcome you to host your own fundraiser that supports our cause. My heart is so thankful for the folks that have donated to the Partnership over the years. There is so much need and very little funding for Cabarrus County.
Please remember this famous quote by Anne Frank, "No one has ever become poor by giving."
I appreciate your continued support and look forward to serving with you for many years to come.
Fondly,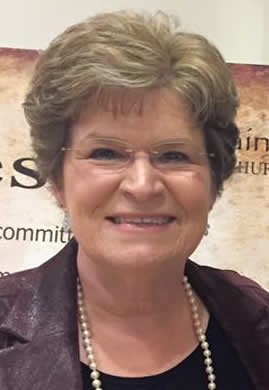 Ann Benfield
Executive Director, Cabarrus Partnership for Children