Building Healthy Lifestyles in All Directions (BHL) is a multi-faceted approach to reduce and prevent childhood obesity in children aged 0 to 5 in Cabarrus County. Through policy interventions, staff trainings, curricula implementation, parent engagement, and technical assistance, consultants and staff collaborate with administrators and teachers at identified childcare centers, preschools, and elementary schools within the community to better serve students and their families in creating healthier lifestyles.
The Partnership has contracted with UNC Charlotte to implement this program in settings that reach our community's children as early as possible – in the childcare settings.
Utilizing evidence-based programs as its basis, BHL focuses much of its efforts on getting participating centers to best practices as it relates to factors around nutrition, physical activity, screen time, outdoor plan, breast feeding policies and practices, and dental health. This is done with technical assistance and trainings around the following programs:
For more information or to participate in this program, contact Meredeith Ledford at (704) 517-1248.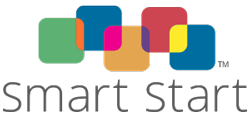 Funded by Cabarrus Partnership for Children / Smart Start.