M.O.D.E.L.S. Parent Support Groups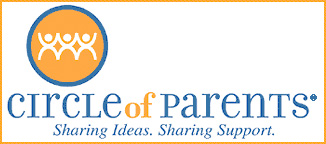 M.O.D.E.L.S. (Moms or Dads Enhancing, Learning, Sharing) Parent Support Groups are provided to help parents meet specific challenges of everyday life faced by pregnant and parenting teens and young moms. We provide a safe, non-judgmental environment for parents to share their successes and hardships in parenting. Our group aims to strengthen families, encourage parents, and build character.
Topics include:
- How can I help my child learn new things?
- What do I do about my child's behavior?
- How can I keep my child healthy and safe?
What to expect:
Parents who attend the M.O.D.E.L.S. Parent Support Groups can expect to be encouraged by other parents in the group and by the group leader. When parents need help with community resources, the group leader will help connect them to local community resources that will help meet their needs. Parents will also be enrolled in a Baby Bucks incentive program where they can earn points through group activities to spend in our parent supply store once per month. Come join us to see if a M.O.D.E.L.S. group is for you!
---
M.O.D.E.L.S. Teen Parent Group
Meeting Dates: Every Tuesday from 5:30-7:00pm. Dinner and child care are provided.
Location: One Life Church - 1030B Central Drive, Concord, NC 28027
Contact: Lashonda Houston - (704) 912-1292 / This email address is being protected from spambots. You need JavaScript enabled to view it.
Queen Transformation
Contact: Andrea King - (704) 408-7804 / This email address is being protected from spambots. You need JavaScript enabled to view it.