Parents As Teachers
Your baby starts to learn at birth. Parents are the first and best teachers from the beginning.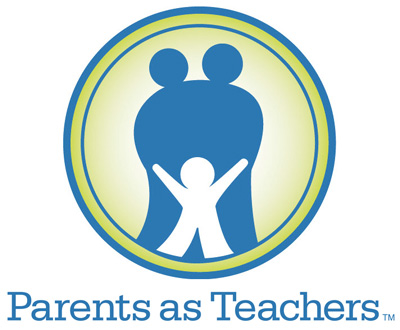 Parents as Teachers is a free early learning program for Parents with children from newborn to age 5. As a first-time parent, we all have many questions about how to raise our children. The Parents as Teachers program wants all children to have the opportunity to learn, grow, and develop at their maximum potential.

Parents as Teachers offers you:
Customized Visits for Parents: Once a month an Educator for Parents, trained in early education, will visit you in your home. You will learn about each step of your child's development and fostering their growth.
Groups: Parents come together in groups once a month and can share questions, get information, and socialize with other parents with kids of the same age.
Evaluations About Their Development: Each child participating in the program has an annual evaluation that will help parents and the educator determine their child's physical and speech progress.

In this program, you will learn how to:
Foster the growth of your kids.
Teach and foster problem solving, language and social skills, and thinking.
Choose activities and toys that inspire curiosity and creativity in your child.
Determine what type pf discipline is appropriate and effective for your child.
Tips for Successful Parenting
While parenting, remember these very important words.
Touch: Express your love and affection with a warm touch which fosters self esteem, confidence, and value.
Time: There is no substitute for quality time with your children. Be sure to include fun time, reading, and other moments of discovery in your schedule.
Speech: Speak to your kids from birth. Listen and foster their attempts to speak. The ability to speak is fundamental for success in school and life.
Teach: Share your skills with your children. Teach them simple tasks to make them a responsible family member.


---

For more information, contact:
Families First in Cabarrus County
Phone: 864-378-9603
Email: This email address is being protected from spambots. You need JavaScript enabled to view it.
Click here to download a PDF (in Espanol) containing this information.