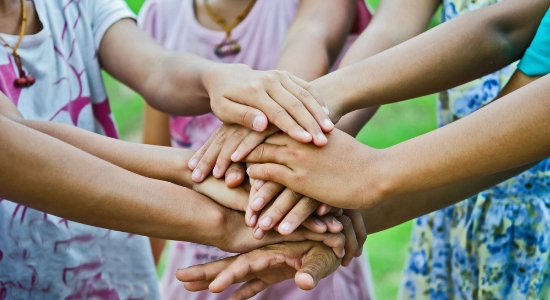 Champion for Children Award
The Anne Laukaitis Champion for Children Award is in honor of Anne's distinguished Smart Start leadership and her long career dedicated to the service of young children and families in Cabarrus County. This award will be given annually to an exceptional individual at the local level who is devoted to public service and whose leadership qualities have resulted in significant change for the betterment of young children, families, and communities.
Among the leadership qualities the recipient will exemplify are:
Passionate commitment to the vision of a stronger community for children and families
The ability to lead and inspire others in pursuit of that vision
Personal integrity, humility, and professional will
Willingness to work hard, stay the course even in the face of adversity, and acknowledge the contributions of others
An unbridled and optimistic pursuit of possibility
The Ninth Annual Anne Laukaitis Champion for Children Award will be given at the 2018 Annual Meeting of the CCPC Board of Directors on Tuesday, December 4, 2018 at 12pm at All Saints Episcopal Church. The recipient will be honored and will receive a plaque of thanks. The family of the recipient will be invited to the Annual Luncheon/Voice for Children Luncheon to share in the award presentation.
Download the Award Nomination Form
---
Nomination Procedures
Who can make nominations?
Nominations for the Anne Laukaitis Champion for Children Award can be submitted by anyone that works and serves in Cabarrus County. The nominee must have worked to improve the lives of young children in Cabarrus County and exemplifies the above listed leadership qualities.


When is the deadline for award nominations?
Nominations must be emailed to Ann Benfield at

This email address is being protected from spambots. You need JavaScript enabled to view it.

or mailed (P.O. Box 87, Kannapolis, NC 28082-0087) by 5:00 p.m. on Friday, October 5, 2018.


Who will review the nominations?
Nominations will be reviewed by our board appointed Nominations Review Committee.


Who should I call if I need additional information?
Please call Ann Benfield 704-933-8278 ext 106 or email at

This email address is being protected from spambots. You need JavaScript enabled to view it.

with any questions regarding the nomination or award.