Building Healthy Lifestyles in All Directions
Building Healthy Lifestyles in All Directions (BHL) is a multi-faceted approach to reduce and prevent childhood obesity in children aged 0 to 5 in Cabarrus County. Through policy interventions, staff trainings, curricula implementation, parent engagement, and technical assistance, consultants and staff collaborate with administrators and teachers at identified childcare centers, preschools, and elementary schools within the community to better serve students and their families in creating healthier lifestyles.
The Partnership has contracted with UNC Charlotte to implement this program in settings that reach our community's children as early as possible – in the childcare settings.
Utilizing evidence-based programs as its basis, BHL focuses much of its efforts on getting participating centers to best practices as it relates to factors around nutrition, physical activity, screen time, outdoor plan, breast feeding policies and practices, and dental health. This is done with technical assistance and trainings around the following programs:
Growing Minds Farm to School Program gives children opportunities to learn about local food and farms in the classroom, cafeteria, and community. The program helps build connections between the outdoor environment and the classroom while introducing children to new fruits and vegetables.
Go NAPSACC provides assessments and goal setting activities for childcare providers to improve the health of young children through improving practices, policies, and environments that instill habits supporting lifelong health and well-being.
ToothFairy 101 is a set of lessons that preschool teachers of children 3-5 years of age may receive through a 2-3 hour training during the fail. They learn the importance of tooth decay prevention, proper brushing for children, concerns with eating sugary and high fructose food and drinks, and how to implement the lessons in the classroom.
Be Active Kids utilizes a developmentally appropriate curriculum kit to increase physical activity of both children and adults in early childhood settings. Instructional materials provide physical activity content along with instructional strategies in four focus areas motor skill development, health-related fitness, play, and nature. As part of BHL, teachers must complete a number of activities in a given time period for implementation to be considered complete.
EatPlayGrow is an 11 lesson curriculum taught over a 4 month time period that covers the areas of nutrition, physical activity, bone health, and sleep using literature, art, and music. The program was developed by the National Institutes of Health and the Children's Museum of Manhattan.
NC Breastfeeding Friendly Child Care Designation Program - Through technical assistance, childcare center administrator works to complete 10 steps to earn a 5 gold block designation over time toward becoming breastfeeding friendly designating. Click here to find out which child care centers are designated in Cabarrus County.
For more information or to participate in this program, contact Meredith Ledford at (704) 517-1248.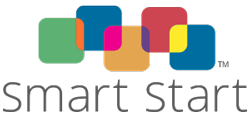 Funded by Cabarrus Partnership for Children / Smart Start.