Health Services
DENTAL HEALTH
Dental Services provide emergency treatment for children whose families have no means to pay. The Cabarrus Health Alliance provides this program.
For more information, contact Janie Woodie at 704-920-1096.
MENTAL HEALTH
Trauma Informed System of Care
A continuum of coordinated care will be developed in Cabarrus County to address the need for appropriate screening, referral, assessment and mental health of children 2.5 – 5 years.
For more information, contact Ann Benfield at 704-933-8278 ext. 106.
GENERAL HEALTH
Health/Early Intervention
Early intervention and health are essential for children with developmental needs and timing is critical in order for them to fullfill their potential. A healthy start is vital to a child's future!


Child Care Health Consultant
Child care health consultant activity provides training and on-site assistance to 70 child care providers to improve the health and safety of children and prevent the spread of communicable disease. Service provided by registered nurses.
For more information, contact Debra Pless or Melissa Jones at 704-933-8278.


Assuring Better Health and Development (ABCD)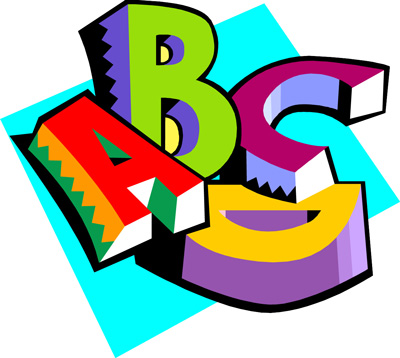 The ABCD Project is a community-based initiative and evidence-informed model, that helps primary health care practices perform general developmental and autism-specific screening, and connect children to specialized therapies and other early intervention services. ABCD increases the number of children who receive needed early intervention services (birth to age 5) by helping their primary health care providers institute sustainable office practices that support the performance of screening, referral and follow-up. Medical practices that participate in ABCD receive in-office training and technical assistance, regular progress reports, developmental screening tools, and parent education materials. Training and on-site technical assistance is provided to medical practices to facilitate the identification of children who may benefit from early intervention services. Services are provided to physicians and their staff during practice hours to support the integration of standardized, validated developmental screening and referral services into well-child visits, the provision of information and education to families regarding their child's development and collaboration with community partners to ensure follow-up to referral and services. This project will also develop and disseminate appropriate materials to the participating practices.
Click here to download an ABCD Resource Materials List.
Staff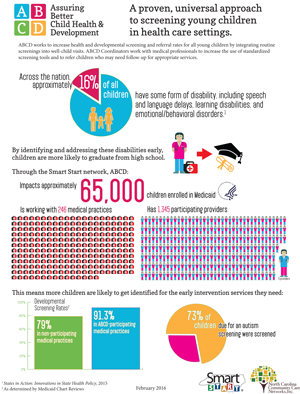 Lacey Marolf, RN Quality Improvement Specialist- Works directly with pediatric practices in the collection and reporting of practice level data and coordinating quality improvement plans and projects while developing criteria to measure the success of program protocols, procedures and office/practice system redesign. Responsible for collaboration with SmartStart, CDSA, Health Departments, and other local community agencies on strategies to improve ABCD rates among providers in Cabarrus County.
Current Cabarrus County Practices participating in ABCD:
• Suburban Pediatrics-Kannapolis
• Suburban Pediatrics-Renaissance
• Cabarrus Health Alliance
• Piedmont Pediatrics
• Concord Childrens' Clinic
• Cabarrus Family Medicine-Concord
• Cabarrus Family Medicine-Kannapolis
• Cabarrus Family Medicine-Harrisburg
• Cabarrus Family Medicine-Poplar Tent
• Cabarrus Family Medicine-Mt. Pleasant
For more information, contact Lacey Marolf at 704-262-1073.