Recap: Coming Together for Children 2023
Around one hundred early childhood educators came out to Crossroads United Methodist Church on February 25 for the 28th annual Coming Together for Children Conference. This year's theme was "Back Together, Preparing Children for a Successful Future" and consisted of a half day of training as well as an agency and vendor fair.
Ann Benfield, Executive Director of the Cabarrus Partnership for Children, won this year's Hearts and Hands Community Leader of the Year Award. Ann was recognized for her leadership and advocacy efforts on early childhood issues as well as her support of early childhood programs and childcare centers. Ann goes out of her way to ensure the young children, families and childcare providers in Cabarrus County have access to the resources they need. She is greatly appreciated and admired in her role as Executive Director. Congratulations, Ann!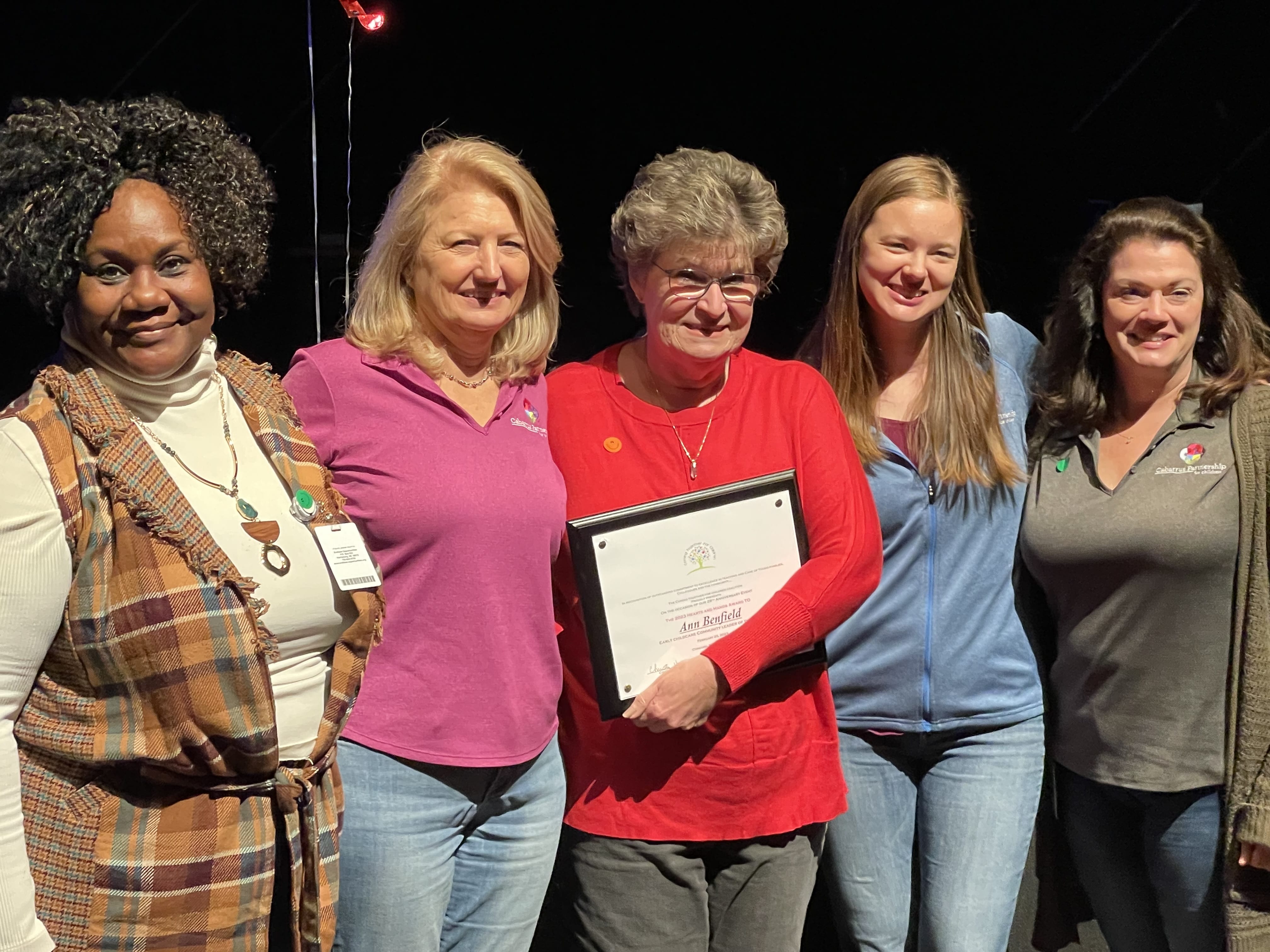 Paula Yost delivered an inspirational and motivating keynote presentation on taking care of yourself both physically and emotionally. Paula is a native of Cabarrus County and is the Chair of Cabarrus County's Child Protection and Fatality Team.
Breakout sessions included "Early Childhood Language Development" with Anna Chan, Speech-Language Pathologist; "Creative Arts: Bring Us All Together!" with Nicole Sessoms, Early Education Liaison; "Supporting Students with FASD: Strategies for Educators" with Kim Mork, Supervisor of Behavioral Health; "Teachers for Teachers" with Brandy Storey, Megan Ridenhour, and Mandee LaCroix, EC Teachers and Support Staff; and several others.
Thank you to everyone that made this year's conference possible and to all of the attendees who participated.