Smart Start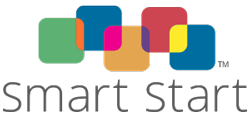 Smart Start was created in 1993 as an innovative solution to a problem: Children were coming to school unprepared to learn.
Policymakers recognized that progress would require tapping into the same innovative spirit that inspired private sector advances, and therefore, established Smart Start as a public/private partnership. Independent, private organizations work in all 100 North Carolina counties through The North Carolina Partnership for Children, Inc., and 76 Local Partnerships.
The power of Smart Start is that it delivers outcomes by giving communities local control to determine the best approach to achieving them.
our smart start programs
The following Smart Start programs are implemented locally by the Cabarrus County Partnership for Children:
Public Education and Awareness
Funding of all partner programs
The Cabarrus County Partnership for Children provides Smart Start funding for the following partner programs: