Dolly Parton's Imagination Library
HOW IT WORKS
Through funding from NC Smart Start, the Cabarrus Partnership for Children administers the Dolly Parton's Imagination Library program to children ages birth to five who reside in Cabarrus County.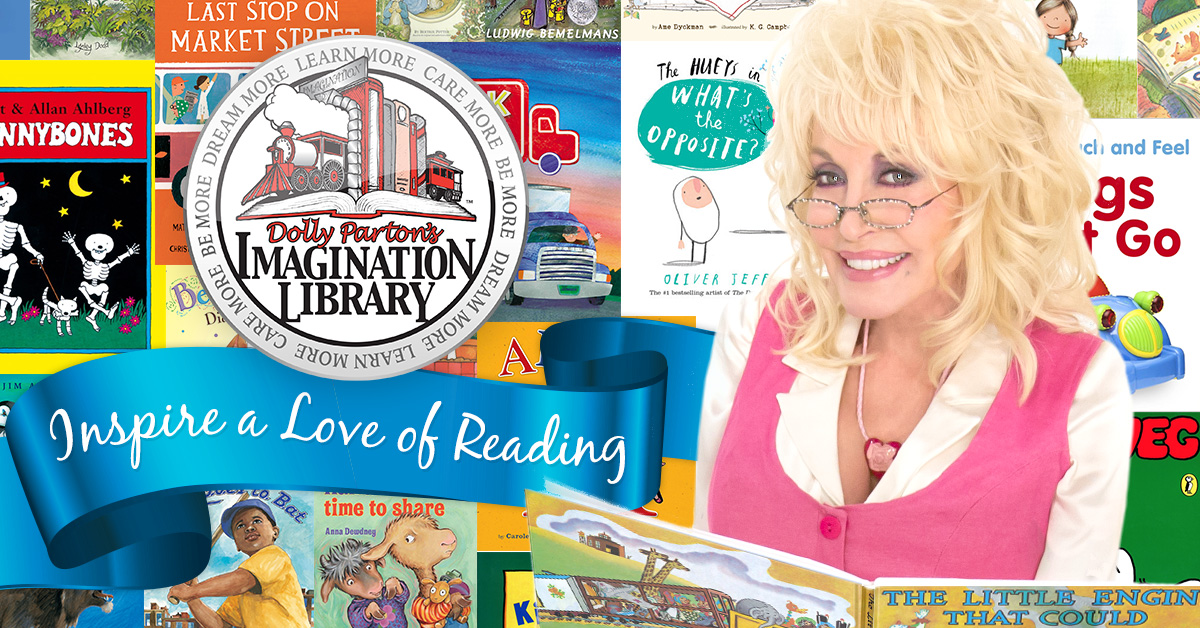 Cabarrus County's Dolly Parton's Imagination Library program is dedicated to inspiring a love of reading by gifting books free of charge to young children every month starting with "The Little Engine That Could."
Once your child is enrolled in the program, you can expect their first book to arrive in the mail in about eight weeks. A high-quality, age-appropriate book will be mailed to your child every month after that until they are five years old.
Please remember to contact us at (704) 933-8278 if your child is in the Cabarrus County program and has moved/changed addresses.
Parent Resources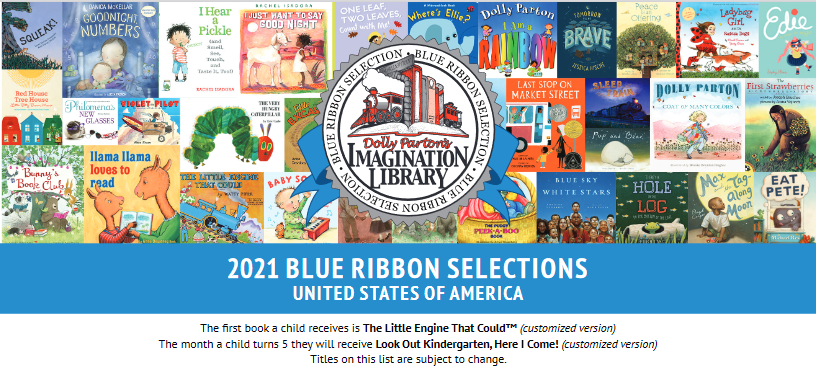 COVID-19 operational update
Dolly Parton's Imagination Library continues to be in close contact with their operating partners Penguin Random House & Direct Mail Services through the pandemic, working closely to ensure there is no delay in the fulfillment of books each month. However, recently they started seeing some delays once the books are handed off to the United States Postal Service. Regional delays can also happen based on staffing levels related to COVID-19 within the 21 USPS distribution points across the country. The Dollywood Foundation has shifted the processing of each age group to allow for additional time within the USPS network. We continue to be in direct communication with our USPS representative to stay on top of this situation and make adjustments as needed.
Frequently asked questions
Does my child qualify?

If your child resides in Cabarrus County and is under the age of 5 years old, then yes! They are qualified!

How do I register my child?

Click here to visit the registration page on Smart Start's website.

Are there any shipping & handling costs?

No - DPIL is completely free to families, with no shipping or hidden fees.

Can I transfer my child's DPIL account from Cabarrus County to a new county if I move?

If the county your child is moving to administers DPIL, you can change your address by logging in to your Dolly Parton's Imagination Library account.
If your child is moving away from Cabarrus County, call (704) 933-8278 to request that we change your address for you. Once this change is made, we will be able to transfer your registration over to the organization in the county you have moved to as long as they also administer DPIL.


media spotlights
If you would like to interview us about Cabarrus County's Dolly Parton's Imagination Library program, contact Lauren Westin at (704) 933-8278 or This email address is being protected from spambots. You need JavaScript enabled to view it..