Cabarrus County Preschool Applications
We are still accepting preschool applications for the 2023-2024 school year!
The Cabarrus Partnership for Children is offering a universal application that allows parents to apply for their child(ren) to attend any of Cabarrus County's free, high-quality preschool programs during the 2023-2024 school year.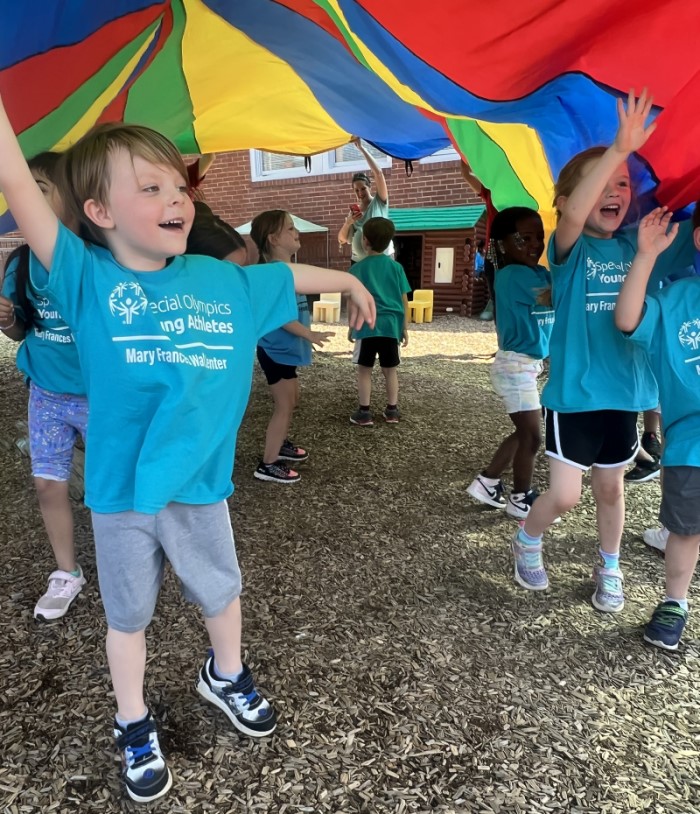 INSTRUCTIONS
Children must be four years of age on or before August 31, 2023 to be considered for Pre-K programs in Cabarrus County.
A 2023-2024 Pre-K Application must be complete. Applications with missing information will not be processed until all information and documentation is included.
required documentation
The following documentation must be submitted with the application to be processed
Documentation of homelessness, applicable.
Documentation of All income for parents living in the household who are working: one month of check stubs, employer letter or, other income documentation such as a Form 1040 Tax Return for 2022, W-2 for 2022, proof of SSDI/SSA benefits, and/or proof of child support, if applicable. A documentation of No Income Statement can be submitted if parent is unemployed. Parents do not have to be employed for the child to be eligible.
Child's Birth Certificate
Current Health Assessment/Immunizations and a dental screening
Copy of child's Individualized Education Plan (IEP) if applicable
If you are a court-ordered legal guardian of the child, please provide a copy of the court order or foster care authorization form. This must be included to process the application.
Complete the Site Preference Form
A list of approved program sites and a Program Preference Form are part of this application. Your selections do not guarantee placement at any site, but allows you to indicate location(s) you are able to provide transportation for your child and you are able to access before and after school care if needed. Please note program specific eligibility requirements below.
Eligibility Criteria
NC Pre-K: All sources of family income cannot exceed 75% of the North Carolina median income/Public School sites must also meet Federal/TANF Poverty Guidelines of 200% or below.
Head Start: All sources of family income cannot exceed 100% of the federal poverty level
Other: Other risk factors may be considered for eligibility including, but not limited to, a developmental need, as indicated by a developmental screening, homelessness as defined by the McKinney-Vento Act, separation from parent due to incarceration, and foster care placement or active duty military. Income eligible families are given highest priority for acceptance into the program.
For more information about the Head Start Program in Cabarrus County, please contact Save the Children at 704-207-5598 or This email address is being protected from spambots. You need JavaScript enabled to view it..
For more information about McKnight Head Start in Kannapolis, contact 704-932-7433 or This email address is being protected from spambots. You need JavaScript enabled to view it..
---
Submitting Your Application
Completed applications and supporting documents can be submitted online | by email This email address is being protected from spambots. You need JavaScript enabled to view it. | or by fax or drop box locations listed below.
Developmental Screening Appointments
Prior to placement, all children will be screened using the Dial 4 Developmental Assessment Screening Tool. After we have reviewed your application with the required documentation, a staff member will be in touch to schedule a screening appointment for the next available screening event. Children who currently have an active Individualized Education Plan (IEP) and receiving services from the local LEA (school district) will not need to be re-screened.
Placement Status Notification
Slot placements will begin in June and continue for as long as there are slots available. No child will be placed in the program until all application requirements are met. There are a limited number of slots at each approved site.
Waiting Lists for NC Pre-K
Space is limited and some children will be placed on a wait list. Any remaining, completed applications after all slot placements are made will be placed on a waiting list. Applications received after initial placements will automatically be placed on a waitlist. You will be notified if a space becomes available at any time during the school year. Eligibility does not guarantee placement.
For more information about the Head Start Program in Cabarrus County, please contact Save the Children at 704-207-5598 or

This email address is being protected from spambots. You need JavaScript enabled to view it.

.
For more information about McKnight Head Start in Kannapolis, contact 704-932-7433 or

This email address is being protected from spambots. You need JavaScript enabled to view it.

.
---
SUBMIT BY Email, Fax or Drop Box
Children must be four (4) years old by August 31, 2023.
Please Note: ALL QUESTIONS must be answered and required documents must be included before submitting.
Only complete application packets will be processed. ALL DOCUMENTS listed on the instruction page must be included.
The Cabarrus Partnership for Children will not be responsible for applications turned in at locations not listed below. You will be given or mailed a receipt that is dated and signed by the person who accepted your application at these locations. Please keep your receipt and the cover page that provides additional information about Pre-K programs and the enrollment process.
Return completed application with documentation to one of the agencies listed below.
Cabarrus Partnership for Children
Email:

This email address is being protected from spambots. You need JavaScript enabled to view it.

Phone: 704-933-8278
Fax: 704-934-0029
Drop Box: Cabarrus County DHS 1303 S Cannon Blvd Kannapolis 28083
The Mary Frances Wall Center
Email:

This email address is being protected from spambots. You need JavaScript enabled to view it.

Phone: 704-260-6790
Fax: 704-784-2346
Drop Box: 3801 Hwy 601 S Concord NC 28025
McKnight Child Development Center Head Start
Email:

This email address is being protected from spambots. You need JavaScript enabled to view it.

Phone: 704-932-7433
Drop Box: 1300 Glen Ave. Kannapolis, NC 28081
**Funding for Pre-K programs is provided by state and federal sources. Eligibility criteria for a particular site depends upon the eligibility requirements. **
The Cabarrus Partnership for Children, McKnight Child Development Center, Kannapolis City Schools and Cabarrus County Schools will share application information. This will allow your child to be considered for all Pre K programs for which your child is determined eligible.
In compliance with federal and state laws, The Cabarrus Partnership for Children, McKnight Child Development Center, Kannapolis City Schools, and Cabarrus County Schools administer all programs and admissions/selections for these Pre-K programs without discrimination because of race, religion, national or ethnic origin, color, age, military service, disability or gender, except where exemption is appropriate and allowed by law.
---
APPLICATION & FORMS
**Applications will remain incomplete until all documentation is received**
REQUIRED FORMS
APPLY ONLINE
downloadable application
2023-2024 Programs