Smart Start and Dolly Parton's Imagination Library Reach One Millionth Book Milestone in NC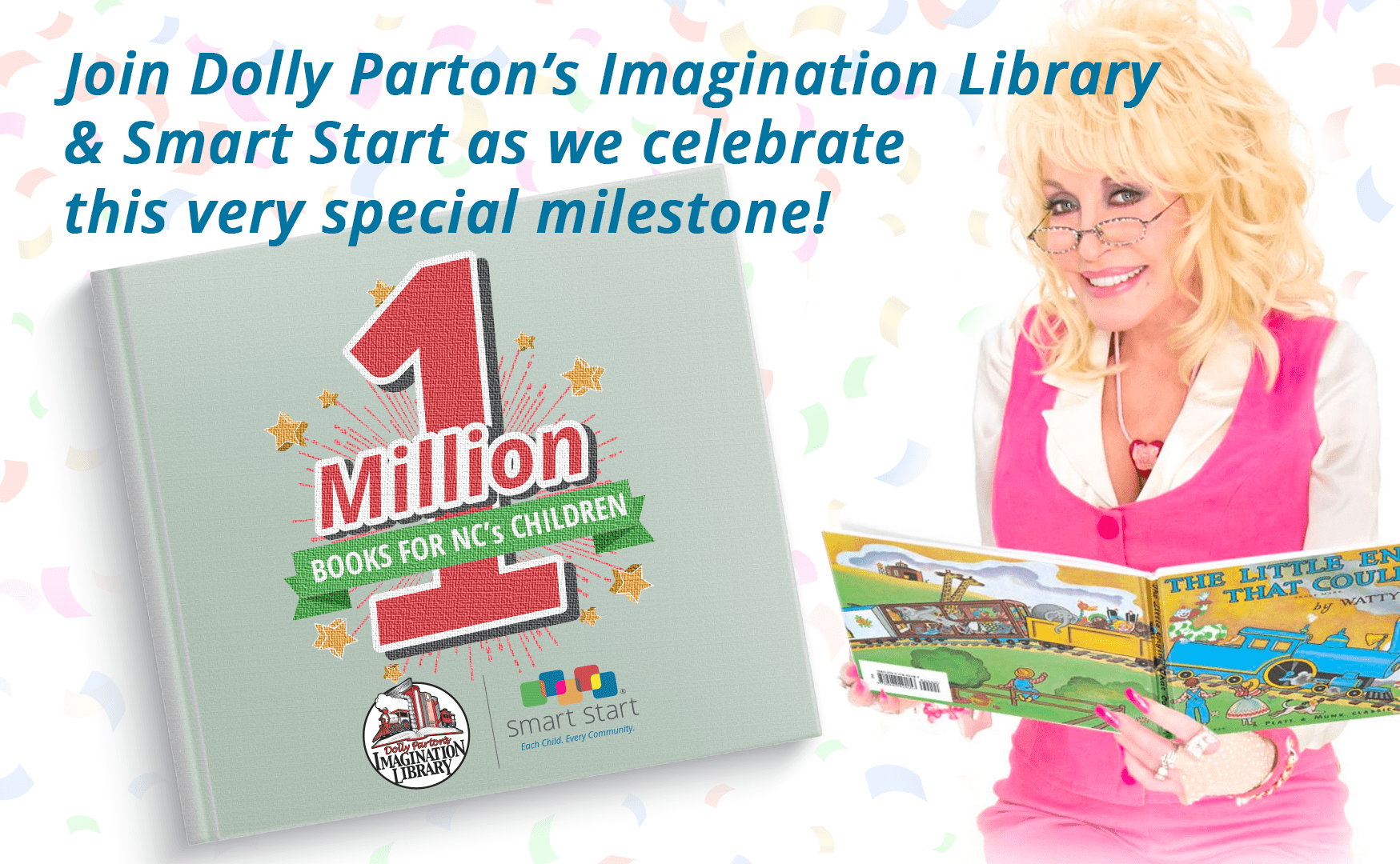 The one millionth book was delivered this month directly to the home of a young North Carolina child thanks to a partnership between the globally recognized early literacy program Dolly Parton's Imagination Library and Smart Start, North Carolina's early childhood network. The program has currently registered nearly 200,000 children to date.
"Smart Start and the Imagination Library dared to dream big and look what we have done!" stated Dolly Parton, the founder of the program. "And best of all we are just getting started. We want to inspire every child in North Carolina to love reading and to love learning."
During the 2017 legislative session, North Carolina state lawmakers included $3.5 million in the first year of the budget and $7 million in the second year for the Smart Start network to offer free books through Imagination Library to children across the state. Imagination Library is a program created to foster a love of reading among children aged birth to five through the gift of a specially selected book delivered right to their home each month.
"What an incredible milestone," stated Cindy Watkins, the President of the North Carolina Partnership for Children that oversees the Smart Start network, "I am grateful to our state leadership for recognizing how important it is to get books into the hands of our youngest children. With this funding, the Smart Start network was able to get Imagination Library directly to our communities very quickly."
Smart Start began rolling out Imagination Library in October 2017 and the program is now available to every child in the state under the age of five. With 75 local partnerships across the state, Smart Start continues to enroll young children to get as many books into the homes of North Carolina children as possible.
"Dolly Parton's Imagination Library has been in my community for many years and I've seen the impact the gift of a book can have on families," stated Senator Ralph Hise, the lead Senate sponsor on the bill funding the partnership between Smart Start and Imagination Library. "I wanted to continue to support and grow literacy throughout the state."
"Developing a love for reading early is a critical piece of the foundation for life-long learning and success, "stated Representative Josh Dobson, a lead House Sponsor. "The state investment in this program is an investment in the future leaders of North Carolina."
As of December 2018, Cabarrus County's Imagination Library has registered 5,269 children and distributed 36,344 books since the program began in 2017.