Join the Racial Equity 21-Day Challenge!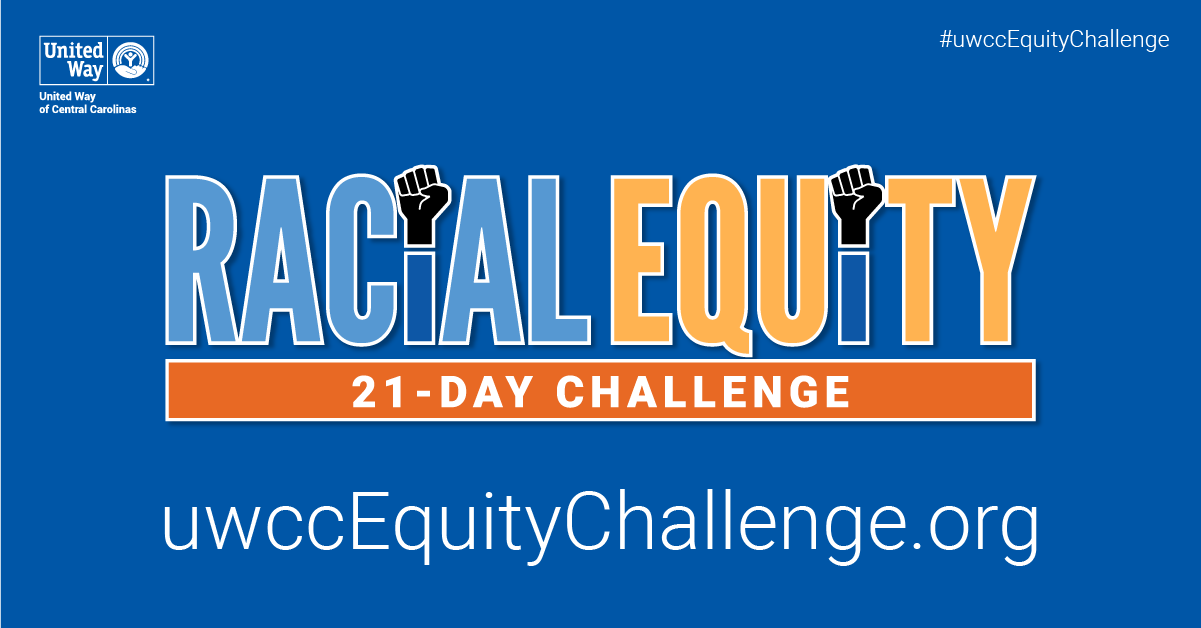 Join thousands of community members in the Charlotte region who will be uniting online to learn and grow together during the Racial Equity 21-Day Challenge hosted by United Way of Central Carolina.
WHAT
Develop a deeper understanding of how inequity and racism affect your life and our community.
Receive an email every weekday from January 15 to February 15 with links to recommended articles, videos, podcasts, and more.
Daily topics include racial identity, intersectionality, housing affordability and homelessness, race and health, legal system inequity, allyship, and more.
When
Every weekday from January 18 - February 15, 2021.
HOW
It is free to register and participate.
Put Cabarrus Partnership for Children as the organization that you are participating with.
---
Find Out more