New Local Initiative Focuses on Safe Sleep for Babies
Cabarrus Partnership for Children has been selected as a recipient of a community grant through The Jonathan Foundation. The funding will be used to purchase the board book, "Sleep Baby, Safe and Snug", which provides education on safe sleep and promotes parent-infant bonding and early literacy.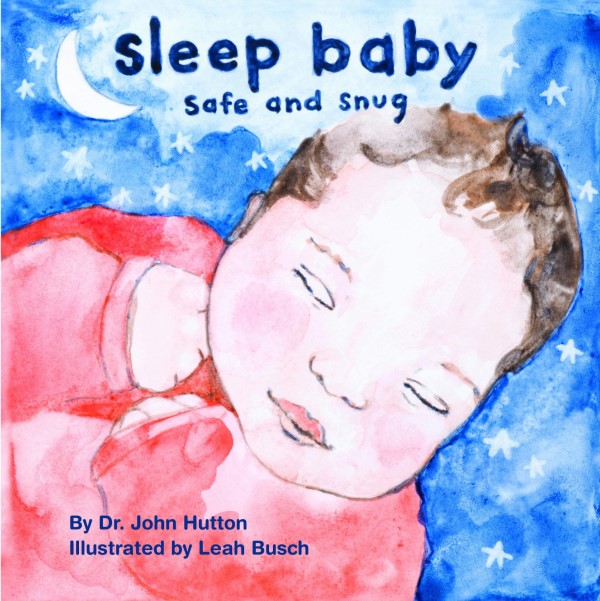 "Sleep Baby, Safe and Snug" is available in English and Spanish through the Charlie's Kids Foundation and follows the American Academy of Pediatrics (APA) recommendations on safe sleep.
APA reports that more than 3,500 babies in the U.S. die suddenly and unexpectedly every year while sleeping, often due to sudden infant death syndrome (SIDS) or accidental deaths from suffocation or strangulation. This can be attributed to improper crib safety, but a considerable number of deaths have been linked to co-sleeping in the same bed with one or more family members.
"While we don't know what causes SIDS, we do know that many of these infant deaths are the result of an unsafe sleep environment," states the Safe to Sleep Campaign, a public education campaign led by the Eunice Kennedy Shriver National Institute of Child Health and Human Development.
SIDS is the leading cause of death among babies between AGES 1 month - 1 year.
"Three babies in Cabarrus County died due to unsafe sleep last year. We are hoping this simple board book reminds families about safety when their babies are sleeping," says Ann Benfield, Executive Director of the Cabarrus Partnership for Children.
The grant from The Jonathan Foundation covers a portion of the Cabarrus Partnership for Children's goal of raising $6,000 to purchase 3,000 "Sleep Baby, Safe and Snug" board books to distribute as new babies are born in Cabarrus County. The books will be given to families during their newborn visit with their pediatrician or family practice provider.
>> If you are interested in supporting this local safe sleep campaign, please click here.


---
The Jonathan Foundation was created in memory of 10-year-old Jonathan Thacker, who tragically lost his life in a car accident in 2008. Since 2011, The Jonathan Foundation has gifted over $87,000 in community grants, outreach, and student scholarships. The Foundation's primary goal is to give hope to children in need. For more information about The Jonathan Foundation, visit jonathanthacker.org.
Cabarrus Partnership for Children is a 501(c)(3) nonprofit organization that works to fund and implement evidence-based programming in 3 key areas: Early Education, Health Services, and Parent Support & Outreach. Our programs serve families with children aged birth to five who live here in Cabarrus County, but are not able to access high-quality early childhood education or childcare, emergency health services, parent support groups, early literacy programs, and other essential programs and resources. For more information, visit cabarruspartnership.org.