February Is Family Support Awareness Month
Family Support consists of early childhood home visiting and parenting education (HVPE) programs that are designed to strengthen the relationship between parents and children, increase parenting skills, and build confidence. These programs build a system of support for families and ensure children are ready to learn, improve child health and keep children safe.
HVPE programs are delivered by well-trained professionals and are intended to support parents and caregivers and promote healthy development and strengthen family relationships.
Providing access to home visiting and parenting education to all North Carolina families would extend these benefits across the state. That's why we need #FamilySupportNC.
The Facts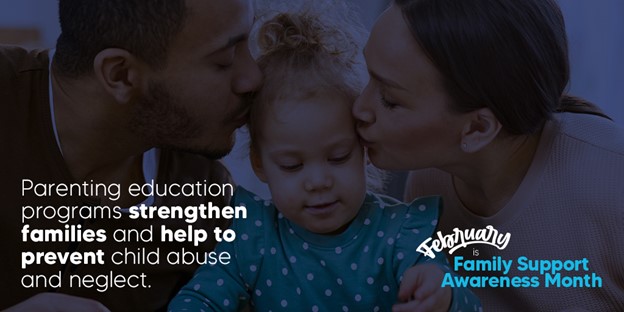 According to the National Home Visiting Resource Center's 2020 data, there are 710,900 children in NC who could benefit from home visiting, but current programs serve less than 2% of children in the state.
There is an acute shortage of home visiting programs in NC. According to a landscape analysis by the Jordan Institute for Families, many communities have no programs at all, and 72% of existing programs have a waiting list for services.
As much as $5.70 is saved for every $1 invested in home visiting. These programs would save NC money on expensive social problems such as child abuse, poor academic performance, unemployment, poverty, and crime.
Home visiting improves prenatal health and birth outcomes and also improves child health outcomes by increasing immunization rates, decreasing ER visits, and decreasing rates of abuse and neglect.

Parents play the lead role in their children's healthy development, but all parents are stretched in the early months and years. Parenting Education programs can help parents learn skills to mitigate stress and support their babies' growth & learning.
It's a win for babies, families, communities, and our state's economy!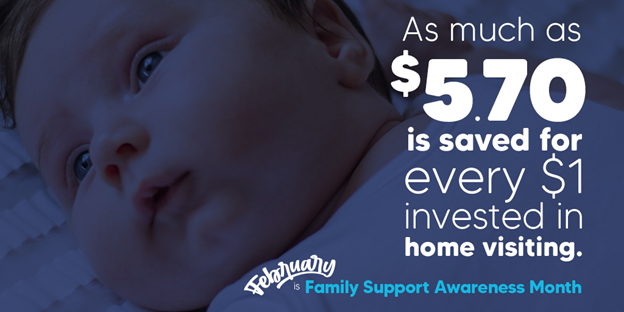 North Carolina has a plan to build a statewide home visiting and parenting education system. Learn more and help support families across the state by visiting: smartstart.org/hvpe
---
Local FAMILY Support Programs
Parents as Teachers & Attachment Biobehavioral Catch-up
Cabarrus Partnership for Children funds the Smart Start Family Support Program, Parents as Teachers (PAT) and Attachment Biobehavioral Catch-up (ABC), at Endless Opportunities. PAT and ABC are home visitation programs that empower parents and caregivers to give their children the best possible start in life. Click here to learn more about these programs.