Anne Laukaitis Champion for Children Award
The Anne Laukaitis Champion for Children Award is in honor of Anne's distinguished Smart Start leadership and her long career dedicated to the service of young children and families in Cabarrus County. The Cabarrus Partnership for Children presents this award annually to an exceptional individual in our community who is devoted to public service and whose leadership qualities have resulted in significant change for the betterment of young children, families, and communities.
Award Recipients
2020 - Details Coming Soon!
2019 - Paula Yost, Cabarrus Co. Child Protection Team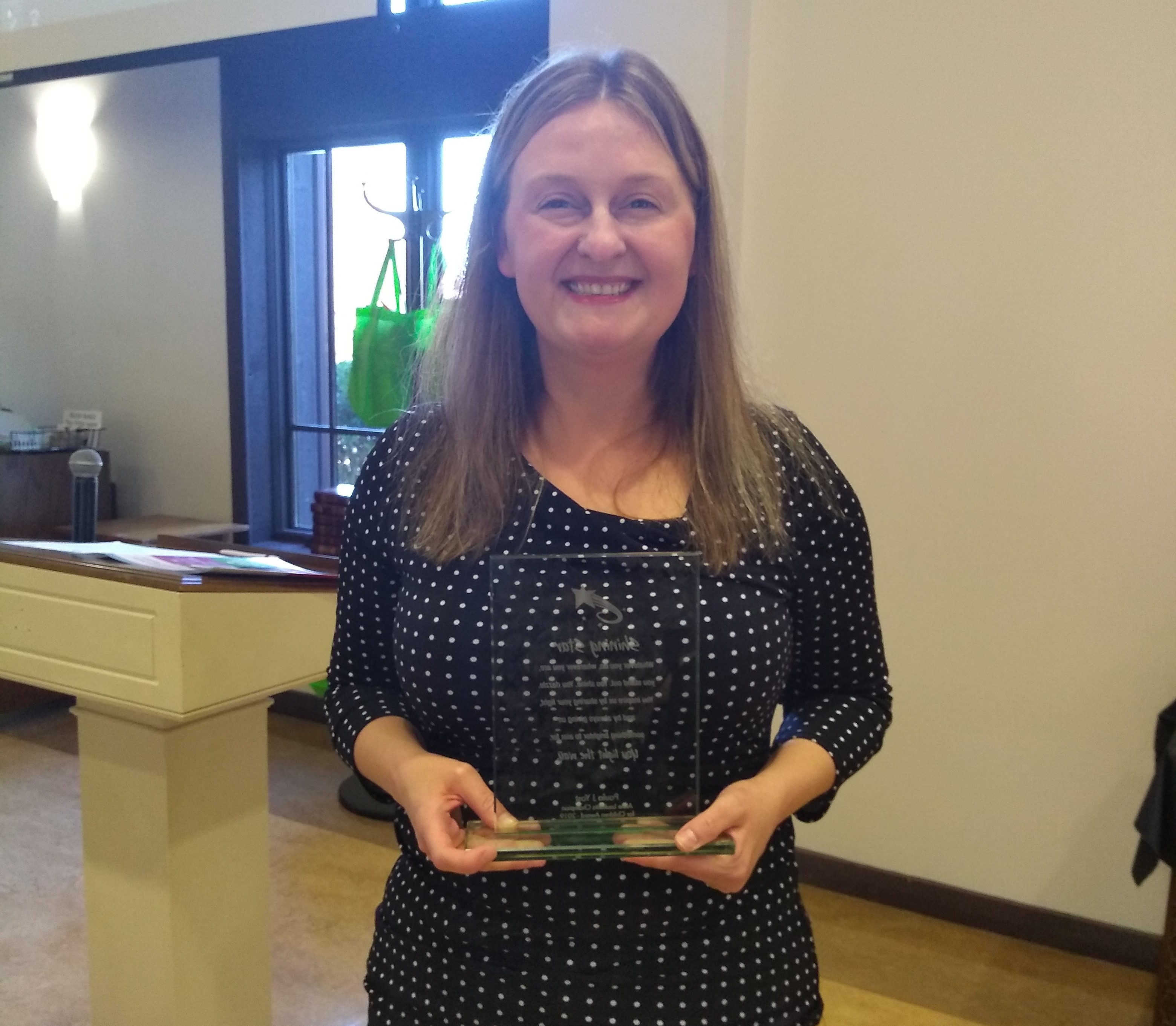 Ashlie Shanley presented the award to Paula Yost Schupp, calling her a trademark attorney who is devoted to the welfare of our children. Paula volunteers countless hours heading the Cabarrus County Child Protection Team and facilitates meetings and the sharing of resources between our local child protection agencies so that they can serve our children better. Paula is also a loving mom, a wife, an attorney, and the owner of the Country Law Shack in Mount Pleasant.
Paula's extraordinary passion for helping children in our community is the reason why she was named the Anne Laukaitis Champion for Children Award recipient for 2019.
2018 - Starla Hatley, ABCD/Reach Out and Read