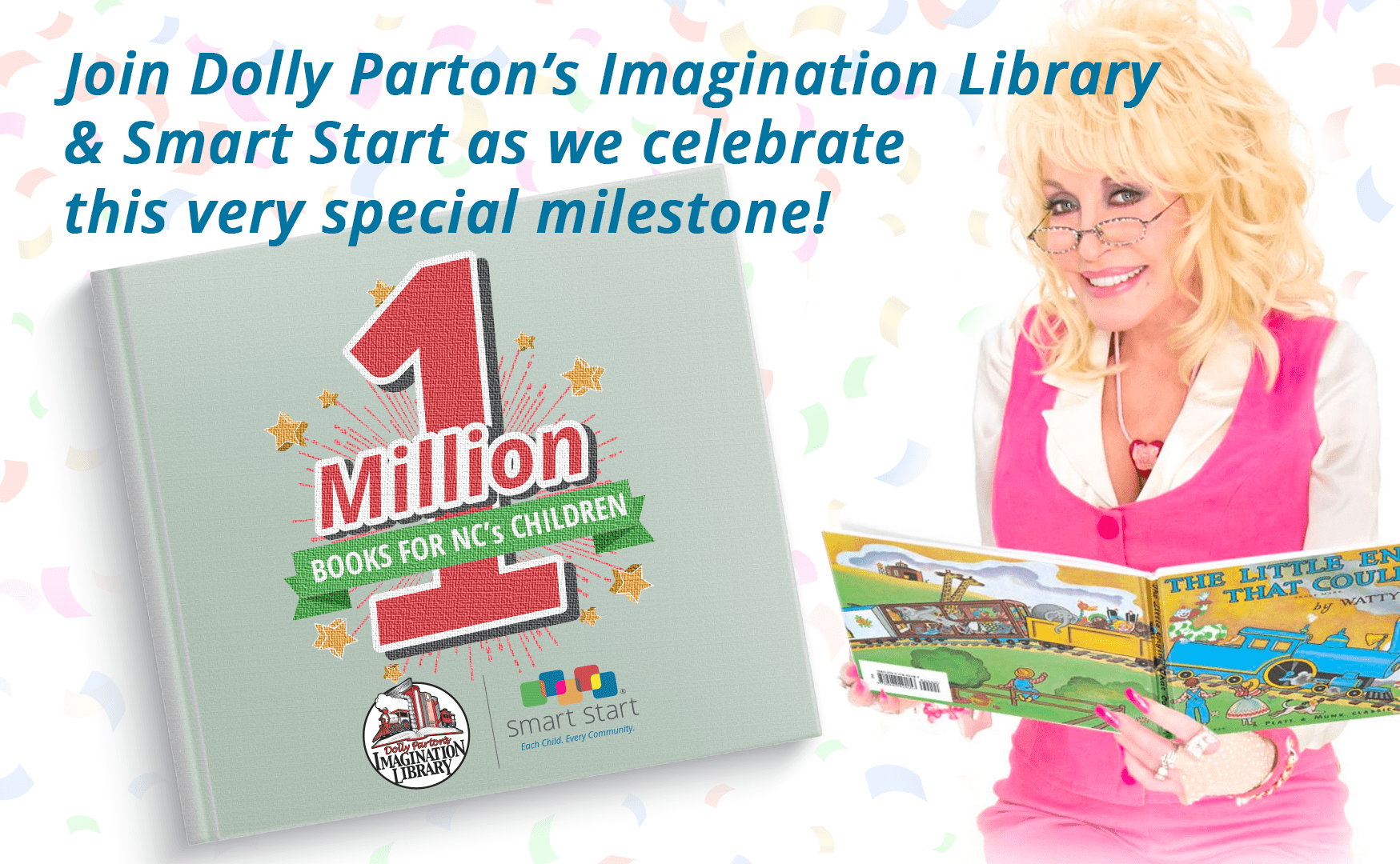 The one millionth book was delivered this month directly to the home of a young North Carolina child thanks to a partnership between the globally recognized early literacy program Dolly Parton's Imagination Library and Smart Start, North Carolina's early childhood network. The program has currently registered nearly 200,000 children to date.
"Smart Start and the Imagination Library dared to dream big and look what we have done!" stated Dolly Parton, the founder of the program. "And best of all we are just getting started. We want to inspire every child in North Carolina to love reading and to love learning."
During the 2017 legislative session, North Carolina state lawmakers included $3.5 million in the first year of the budget and $7 million in the second year for the Smart Start network to offer free books through Imagination Library to children across the state. Imagination Library is a program created to foster a love of reading among children aged birth to five through the gift of a specially selected book delivered right to their home each month.